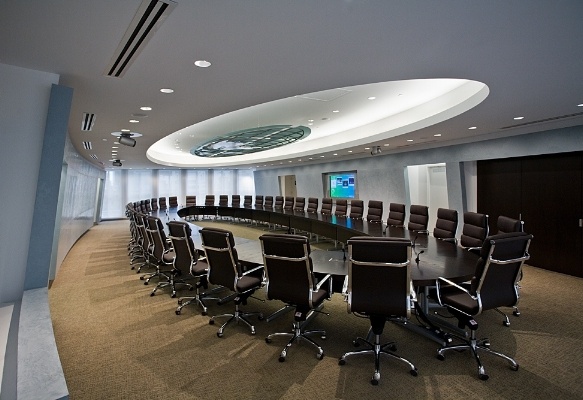 Businesses depend on being able to connect with employees and clients on a daily basis. When communication is interrupted, business operations are put at risk. Business meetings are a common way to connect people in order to discuss important decisions, present to clients, and more. Is your conference room up-to-date with the latest technology to improve efficiency and impress your clients? Take a look at these tips to improve your conference rooms and customize your meeting experience.
1. Video Conferencing
To improve efficiency and accommodate remote participants, video conferencing makes it possible to meet virtually from anywhere, at any time. LifeSize is the only video conferencing solution that has eliminated complicated hardware from the conference room experience. Rather than canceling an important meeting because one of the attendees missed their flight, you can hold the conference and use video conferencing to include all participants whether they are physically present or not.
2. Room Automation
Transitions from one speaker to another or from turning the lights on or off can be a distraction during a presentation or meeting. Room automation help smooth transitions and allows central control of many elements in the room. From lighting to shading to security, all aspects can be comprehensively controlled from a single interface.
3. Custom Conference Room
Working with an audio visual consultant to create a custom conference room ensures that you receive the hardware, software, and systems that suit your business best. From fully mobile video conferencing units to top of the line boardrooms, you want to partner with a company that excels in audio visual design and integration.
Make you conference room stand out with the latest technology while also improving efficiency through automation. Conferencing technology allow businesses to run smoothly even when an employee or client can't make a meeting because of the virtual option to connect remotely. Contact a CPI representative today to talk more about improving your conferencing room or customizing a new one.