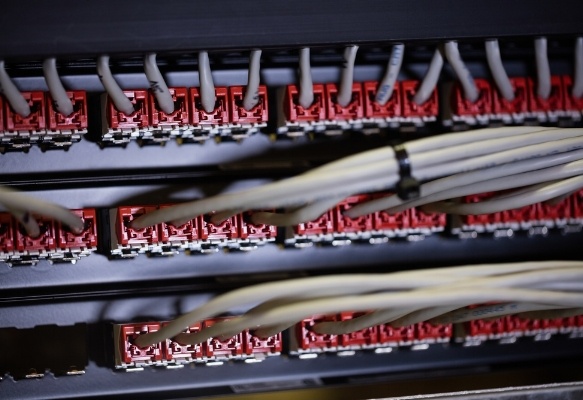 Network cabling is essential for data transfers throughout an organization. In order to transfer data between computers, routers, switchers, and storage area networks, network cables are used as the carrier. Network cabling mistakes can cost a company thousands of dollars, and generally is caused by a few fundamental errors. Take a look at the following list of things you shouldn't do when running network cable.
1. Not Planning Ahead
One of the most preventable mistakes is failing to plan for the future. Before any large cabling project is carried out, there should be a thorough plan created by professionals. Consider all aspects of the project including material requirements, dimensions, etc. You don't want to have the wrong length of materials, as labor is the most expensive cost and you want the process to be as quick as possible.
2. Not Using Cable Management
In order to save time and money in the future, cable organization should be implemented early on. You can use racks, labels, or any means of organization that works best for your company. Keep in mind that you may need to add cables in the future and it's possible that the project is not a one and done solution. Color coding is another way to add more organization within cable management.
3. Running Cable Near Hazards
By running cable near electrical wires, "noisy" devices, and fixtures, you run the risk of introducing noise to your cables. Devices include fluorescent lighting and other electrical fixtures. This tip ties back into proper planning, make sure you have planned a clear pathway for your cables.
4. Ignoring the Rules
There are certain laws and ordinances that you are required to follow. Failure to do so can result in fines, which can lead to other expenses as well. In some cases, you may be required to strip and rewire your building.
While these are only a few of many mistakes that companies make, they are valuable tips to consider. It is recommended to seek professional cabling consulting prior to a big project or relocation. For more information or to speak with a CPI representative, reach out to us here or give us a call at (888) 640-9955.