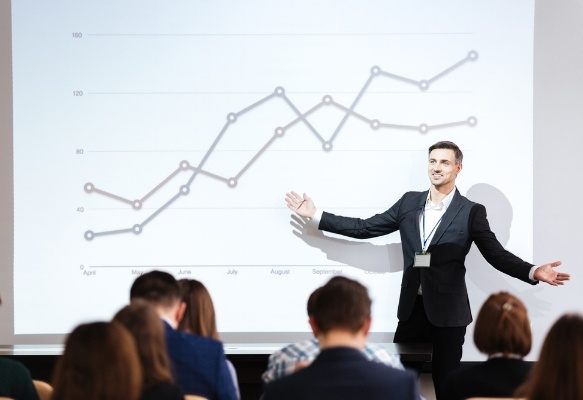 Audio visual consultants provide technical and creative solutions for meetings, conventions, conferences, entertainment and a wide variety of special events.
Not sure where to start? Are you on the right track? Do you need a second opinion? Do you have a small budget and want to know the best way to use it? Audio visual consultants offer a sound system check to review your existing sound and video solutions and to make recommendations based on current and future needs. Use the following ways to identify the best audio visual consultants.
1. Audio Visual Services
Audio visual consultants offer audio visual services to support businesses and improve communication. Technological developments allow greater quantities of content to be delivered which gives customers more control over what they want to consume and when. It is important to find audio visual consultants who offer services including room automation, custom audio visual development and installation, presentation systems, and video conferencing solutions.
2. Exhibit Services
AV consultants can provide the video, lighting and exhibit design services that will support any type of exhibit design your trade show or event might need. Consultants work with direct client exhibits and trade show organizers by providing custom made design exhibits to pre-design exhibit packages. The best consultant makes use of professionals in the audio visual industry using the most advanced software, technology, and strategic thinking to deliver sales focused, brand-driven creative solutions for your trade show programs.
3. Conferencing Solutions
Corporate audio visual consultants offer services for conferencing which include audio, video projection, video switching, corporate production, company conference rooms, award shows, virtual meetings, power point operation and networking. They cover all aspects of a successful conference. They have good presentation systems for dedicated custom conference rooms which are equipped with high-definition cameras, microphones and flat-panel displays all supported by trained personnel.
4. Technical Systems Design
When looking for good audio visual consultants, take into consideration whether they provide appropriate integration of technical systems with acoustical environments. You should also assess the design aspects they can include regarding audio, video, theatrical lighting, control systems digital signage, conference room technology and room automation. Integration of audio visual mechanism require the knowledge not only of individual component characteristics and specifications, but also how technical system components will work together and integrate with the acoustical environment in which they will be used.
The above are some ways to identify the best audio visual consultants for your business. If you would like to learn more about audio visual consulting services, feel free to reach out to us here or give us a call at (888) 640-9955.