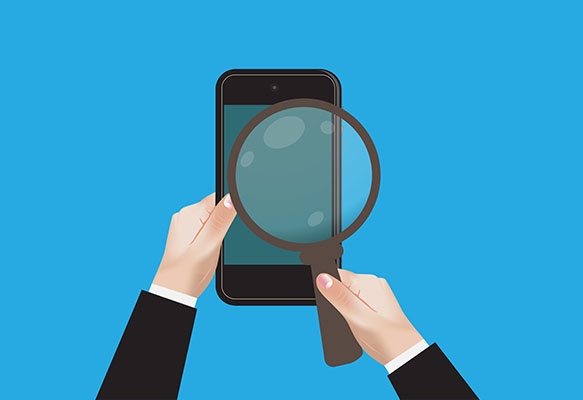 Surely you have heard about the great disaster affecting thousands of businesses and individuals that is set to hit today. Mobilegeddon is the term many have used and can be described as a tragedy for any website that Google deems not mobile-friendly. As of today, Google's search algorithm will punish sites that are not mobile-friendly by ranking them much lower in mobile searches than sites that are mobile-friendly. So what can your business do if you're not ready? And how do you know if you're ready? We can help!
First of all, your search traffic will only be affected in mobile searches – desktop searches will not be affected by this change. However, don't take that as a reason to ignore the algorithm update! Google says that mobile makes up around half of all searches, meaning that potentially half of those searching for keywords related to your business will not find your website near enough to the top of the search rankings.
Also, if you have not already made changes to your site to make it mobile-friendly, it's not too late to do so. Google's changes will roll out over the next few weeks, but even if you alter your site after that Google will reconsider your site once the upgrades have been made. This is not typical for algorithm changes, but fortunately is a condition of this particular change, allowing businesses to upgrade their sites when it is convenient for them.
How do you know whether your site is ready for this update? You can test your site's mobile-friendliness at Google's "Mobile-Friendly Test," which just takes a moment to analyze a webpage. You can also test your site using your webmaster tools.
Now, what do you do if your website is not mobile-friendly? Well, most sites can be upgraded to be mobile-friendly, so you do not have to do a full overhaul or website redesign. However, we do recommend having a provider or experienced web designer make this change for your business as it will involve altering your current site.
Don't get lost in the search rankings and lose traffic and revenue! If you need help upgrading your site to be mobile-friendly or figuring out whether your site need an adjustment, call us. We can take a look at your website and make the necessary changes to make sure you don't lose out on valuable search traffic.