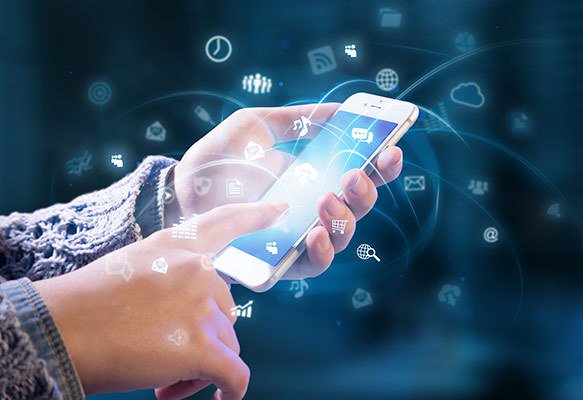 In this day and age, every company has the potential to build brand awareness and deliver better service to customers with a mobile app. Has your business considered hiring a developer or provider to build a custom app? If not, you're going to be left behind. Below are some great benefits to joining the mobile app trend:
You can reach new customers.
Downloadable apps make your brand more accessible to current and potential customers. Building brand awareness is an important part of marketing your business, and with a mobile app such as a game, shopping platform, or educational tool, you can generate interest in your company and connect with a world of consumers that may have never heard of your organization.
You will connect with customers through their preferred mediums.
Customers are increasingly preferring to interact with businesses from their mobile devices. As such, mobile websites and apps are becoming the standard method by which users access information about companies. If your company does not have at least a mobile-friendly website or an app, you may never see the amount of online traffic that would help generate sales and interest.
You can collect customer data.
Wouldn't it be nice to know where your customers like to hang out, what their ages are, and what they like to spend their money on? With a mobile app, you can capture some useful information about your customers and their habits, allowing you to better serve them and their needs.
An app can pay for itself if you do it right.
Paying a developer or development company may sound expensive, but having a mobile app can actually make some of that money back. If you monetize with in-app advertising, your app may just pay for itself within a matter of months. On top of all the other benefits having a mobile app offers your business, the ability to generate some income is an added bonus.
You will keep up with your competition.
Your competitors are developing a strategy for using mobile apps for the reasons we've already mentioned. In the digital age, it is inevitable that your business will adopt a mobile strategy sooner or later, so why wait and risk following the pack when you could be leading the way? Getting ahead of the competition is a major decision-making strategy for most businesses, and this should be no different.
We know it sounds like a daunting task to build and maintain a mobile app for your business. We recommend working with a provider that has a team of developers who can easily understand what your goals are for generating business through a mobile application. If you're ready to take advantage of the mobile world of marketing and brand development, contact us. We have an in-house team dedicated to giving you exactly what you need for your mobile website and application.