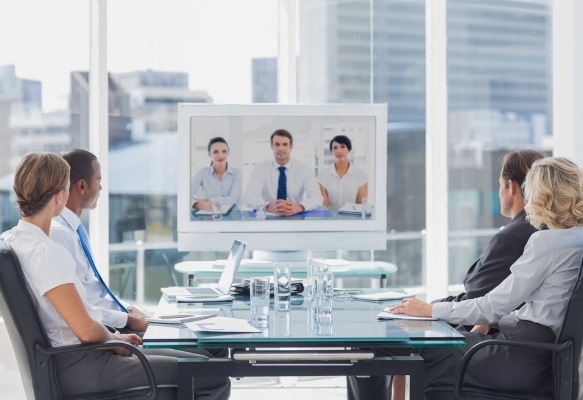 The workplace has been changing with the rapid innovations in technology and how we communicate. From virtual conferences to unified communication systems, technology has infused into our daily lives. Business protocols and standards must change as well in order to stay competitive and up to speed.
Support Virtual Employees
Talent is scattered throughout the world, which is why companies are exploring less traditional options for employment. Before technology was so prevalent, businesses often had a central location for their employees to work. In today's world, businesses support remote employees and some don't have a physical location at all. Audio visual technology allows businesses to support virtual employees by connecting team members through digital means. Specifically, video conferencing technology allows virtual meetings to take place no matter where the attendees are physically located.
Improve Efficiency Through Communication
With time being of the essence, it is important for companies to find ways to improve efficiency throughout the office. One method companies can utilize is providing clear communication channels, such as a unified communications system, that tells employees of others' current availability. Instead of wasting time trying to reach an employee who is on a call, the system notifies current status which creates a clearer picture for all in the company.
Keep up with the fast paced environment
We've all been in situations where a decision needed to be made quickly. In today's world of short attention spans and instant messaging, communication is expected to take place quickly. To keep your business up to date, it is important to not only have reliable and quick technology, but also ensure that you are providing employees ways to communicate quickly. From personal phones to email to messaging, there are many means of communication that can be utilized to keep communication smooth and consistent. Audio visual technology contributes towards keeping businesses competitive and running smoothly.
There are many ways to incorporate audio visual technology to improve your business. Some of the ways we've highlighted above include video conferencing solutions and unified communication systems. To learn more about these technologies or other AV solutions, reach out to us here or give us a call at (888) 640-9955.