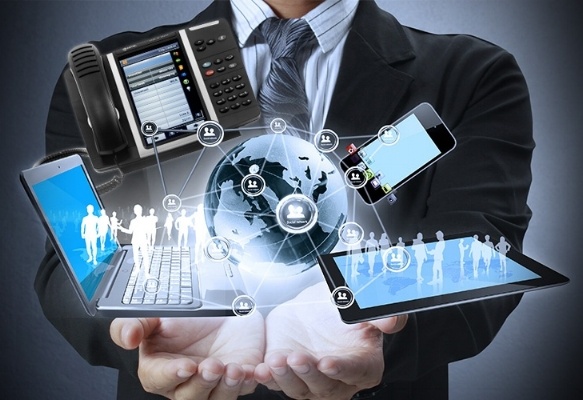 Ever feel like office operations slow down at times or there is a disconnect among employees? While there are many possible causes for decreased productivity, the number one key to success is communication. With so many distractions, it is becoming more difficult to stay focused and connected, especially in the workplace. Businesses can help by utilizing a unified communications system to improve overall operations and success. Collaboration solutions will not only make it easier for employees to work together, but will also reduce costs and improve efficiency overall.
Companies adopt new technologies that add value to their business. What many companies lack is a method of incorporating all technologies, old and new, to work together through a comprehensive system. By failing to take advantage of connecting multiple communication channels, opportunities are lost due to wasted resources.
Since communication is such an important aspect of business, it is important to establish clear channels that encourage collaboration. Unified communications bring together the applications and devices already in use by your company including telephone, instant messaging, video conferencing, file sharing, and more. It allows you to easily add new components to the current system without compromising current technology.
One of the main benefits of unified communications is increased employee productivity. Allowing employees to view the status of their colleagues in real-time can prevent the interruption of an important phone call or avoid wasting time trying to reach someone who is away from their desk. In addition, a collaborative solution will reduce limitations due to office accessibility by letting employees stay connected from any location.
In addition to employee productivity, unified communications also increases team productivity. It allows teams to work together and communicate even if they cannot meet face to face. The ability to quickly add users to a conversation through video conferencing eliminates the need for traveling.
A unified communication system brings many benefits including cost-reduction, increased efficiency, and improved communication. These operational benefits lead to better communication, customer service and ultimately increased revenue. A comprehensive system may be too complex for in-house IT so it is best partner with a company to ensure proper installation and maintenance of your system. Add value to your business by making the strategic decision to implement a unified communications system.