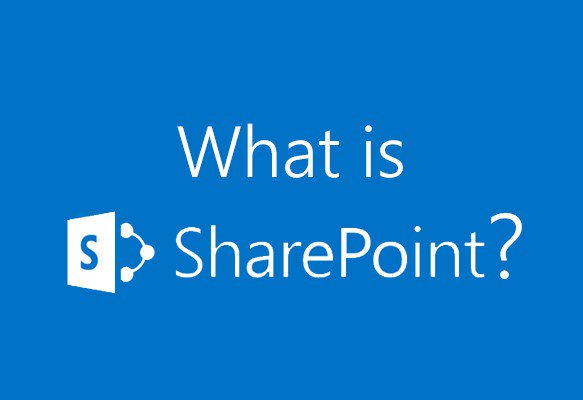 Wondering exactly what is Microsoft Sharepoint? Of all the business applications and programs that are available to organizations of varying types and sizes, Microsoft SharePoint may be one of the most misunderstood. Is it a website? Is it a program for employee communication? Is it just another platform to store documents? The truth is that it can be all of these things and more! We know, that just made it even more confusing, right? Well, the cool thing about SharePoint is that it can be utilized in so many ways, and your business needs can dictate how your SharePoint set-up serves you and your staff. Here are a few ways SharePoint is generally used by businesses like yours.
Collaboration

SharePoint's ability to pull together documents, announcements, tasks lists, and much more under one umbrella makes it a great collaboration tool for the smallest businesses up to the enterprise. Many companies use SharePoint for these functions, allowing large-scale collaboration between departments and business units, and smaller-scale cooperation between teammates in the same job function.
Intranet

Many companies use SharePoint as a single access point for its employees. Company-wide announcements, initiatives, and information can be viewed in a rich format from any computer, giving your staff the ability to stay up-to-date with important information from anywhere and after hours.
Extranet

SharePoint is also great for allowing clients and other users outside of your organization to access certain parts of your company's communications. For example, you may have the latest version of your newsletter on the page accessible to outside users. You might even keep a copy of your policies available for clients and customers should they need a printable version. And, it is all user-specific, meaning that access is granted to users based on who they are and what they need to see in your company's SharePoint files.
Business Intelligence

With the ability to keep so much company information in one place comes the opportunity to analyze that data. SharePoint can help you sift through large sets of data and identify important patterns that will help you make better decisions for your organization. From viewing factors such as how often a department interacts with its operational manual, all the way up to year-over-year budget analysis, there are endless possibilities for metrics that can help improve your business, and SharePoint makes them a reality.
While many businesses still believe that having a file server with shared folders is good enough, others are discovering the benefits of implementing SharePoint for just about anything they can imagine. If we haven't already convinced you that Microsoft has built a very useful product aimed at all types of organizations, and explained what is Microsoft SharePoint, reach out to us. We would love to tell you more about how SharePoint can help you do more with your business data and reach your company goals. Contact us today!