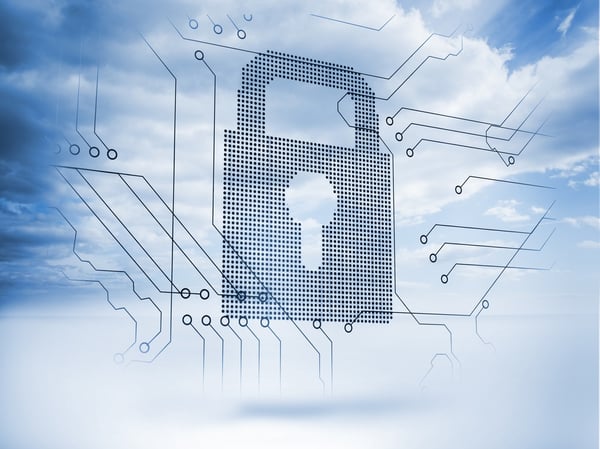 Businesses in all industries use some form of technology and most likely have invested into expensive solutions. IT systems are managed best with an IT support provider to ensure security. Nearly any IT component is at risk of a cyber attack and hackers know how valuable technology is to businesses. Partnering with an IT support provider can reduce the risks of a cyberattack and improve cybersecurity overall.
Don't be one of the businesses that think "it'll never happen to me". Even with the most sophisticated security systems, cyber criminals can still access your data through any device connected to your network, including employee's personal devices. When a hacker is deemed successful, he has accessed sensitive data that is now at risk. This can be detrimental to any business and financially difficult to recover from as well. Reduce the risk of a cyber attack by partnering with an IT support provider who can assist with the following cybersecurity methods.
Full-Disk Encryption
Data is a commonly sought asset by hackers because of its value to businesses. One way that an It support provider can assist with the protection of your data is through full-disk encryption. Hackers can gain access to your network virtually or physically, by obtaining a disk drive or other hardware. Hackers are able to duplicate hard drives in minutes with the latest technology, which is why full-disk encryption is so important. Work with an IT expert to ensure your data is protected.
Employee Education
Regardless of the technology and protocols in place, employees need to understand common cyber attack schemes. An IT support provider can provide the tools to educate employees and train them to be aware of red flags. A valuable tool to test employees' knowledge is various simulations or fake phishing emails. This give employees a test and also provides the company with data on their employees' knowledge and ability to detect fraudulent emails.
Password Management
This topic segments off of employee education. Creating strong passwords is not a difficult task, but it often gets overlooked which opens the door for cyberattacks. User-generated passwords can be easily figured out if they are too simple. Partnering with an IT support provider will improve password management because of the tools they can provide.
IT support providers are the best tool to minimize risk against cyber attacks. There are many components to a thorough cybersecurity system, which is why it is important to have professional technicians assist with the security process. For more information about cybersecurity, contact a CPI representative here.